The Twenty Word Proverb
We try our best to create our clients' commercial spaces using professional design, a robust planning process, and project management as well as precise attention to detail during construction. Our primary goal is to satisfy our clients.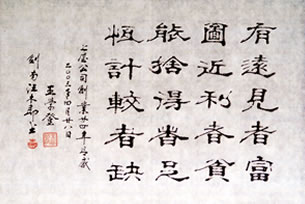 Thoughts from Chairman Wang
Those who are foresighted will be rich. Those who are shortsighted will be poor.Those who are willing to give will find abundance.Those who are always haggling will find scarcity.
The 20 words proverb was written at GOODHOUSE's 24thanniversary.
Looking back over our 24 years and the people around us rich or poor, successful or not, we believe your experiences in life and business are driven by principles that apply to the whole universe. At the core of these principles lies your heart, and we believe your fate is control by your heart.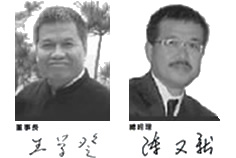 Our Deepest Expectation is Customer Satisfaction
While the goal of the interior design of a store is to visually please the customer, the pride in building a home is to create a happy, comfortable and enjoyable residence. Both of these elements are fundamental to interior fit-out and interior design.
Several decades ago, I foresaw the interior design age in Taiwan, and I encouraged Mr. Wang, who was a young and ambitious employee at my company, to independently startup an interior design company. The challenges of starting a company are great: navigating uncharted waters, fighting your way through the dense jungle of the marketplace. Mr. Wang's great strength and determination are the reason GOODHOUSE has become the company it is today.